---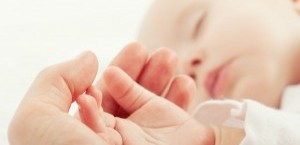 Birthing and Raising Healthy Kids / Top 10 Tips of How to Prepare for the Gentle Pregnancy and Birth / Wholistic Nutrition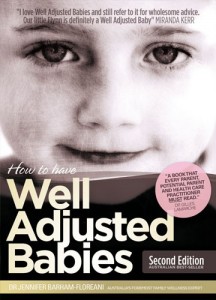 Today I would like to start with something I must have shared with hundreds of my friends.
I was extremely fortunate at the beginning of my pregnancy journey to have come across a book called Well-Adjusted babies by a well-known chiropractor Dr.Jennifer Barham-Floreani (Awarded Women Chiropractor of the Year(WAWA, 2011) and Australian Chiropractor of the Year(2008) and best-selling family health author.
It was not by accident that it received a number of acknowledgements from numerous celebrities like John F Demartini, Miranda Kerr and many others.
It is a very well written book on absolutely everything you need to know about kids from a holistic point of view. 
It includes information on:
Fertility Challenges
Pregnancy
Self-Care and Healthy Habits
Good Nutrition for You and Your Unborn Baby
Nasties to Minimize or Avoid During Pregnancy
Routine Procedures During Pregnancy
Preparation for Birth
A Partner's Role
The Realities of Intervention
Caesarean Section
Birthing
Post-Birth ABC's
Putting Vaccines in Perspective
Breastfeeding
Formulas
Colic
Guiding Your Baby's Development
Antibiotics and Other Drugs in Common Use
Chiropractic and Children
Which Foods When
Ten Best Nutrition Tips for the New Millenium
Holistic Parenting
"Known as "the new parenting bible", this Australian Best-Seller written by Dr Jennifer (B.App.Clin.Sci, B.Chiropractic) offers the most unique collation of cutting-edge information and knowledge on holistic parenting — all in the one book!"
The value of the book is that it is written in a way that both sides of an argument are always presented and explained. Regardless of the choice, options are given of how to minimise any harmful effects in case that choice potentially has any.
Dr.Barham-Floreani and her husband are both chiropractor and have four children. In the beginning of the book she shares their own very personal birthing stories.
Would give this book 10/10, because it helped me so many times! Especially in situations, when I just felt it was the right thing to do, but my husband needed facts to be able to support that option.
Would highly recommend to absolutely everyone thinking of getting pregnant, already expecting and, of course, to anyone who already has kids.
To get a 35% discount when you get your copy of this natural birth preparation masterpiece, just follow one of the links below and enter the promo code: "35percentoffwab".  
_______________________________________________________________________________________________________________________
If you are not really interested in purchasing the whole book, there is also an option of purchasing separate (downloadable) chapters from the book.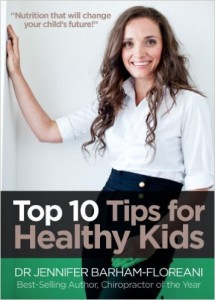 This one is one of Jennifer's short reports on nutritional steps you can make to help strengthen your child that can be conveniently downloaded onto any of your devices.
I personally found this report extremely useful and until this day use information from it on a daily basis.
"Discover the top 10 tips for healthy kids in and achieve peak nutrition for children — includes ideas on healthy eating for kids, nasties to avoid and much more…"

"I've looked at several different approaches, and these tips have proven to be by far the most amazing and invaluable resource — simple to implement, but with wonderful results in our children."
—Matt Cumming, Father of 2."
Last book by Dr. Jennifer  I would like to talk about today has only recently been released and is called  "Ticklish – New Ways to Help Your Child Learn, Love &  Play". It provides a lot of really carefully and sourced information on the following topics:
Ways to Help your Child's Brain Development
Milestones for the New Millenium Child
Power to Parents
Why Doesn't My Child Seem to Be Quite Right
Understanding Signs of ADHD, Autism, Asperger's Syndrome and Companion Disorders
"This book is for you if you… Are keen to learn how being playful can enhance your child's potential. Would like to help your child be the healthiest, happiest and cleverest version of themselves that they can possibly be. Are eager to learn how to protect your health or re-strengthen their health for their changing world. Want to truly enjoy your child in all their magnificence. Know that parenting is the toughest but most rewarding and important work you will ever do in your life!!" Jennifer Barham-Floreani

You can find out more about this book by following one of the links below:
All the very best of health to you and your children,
Marina