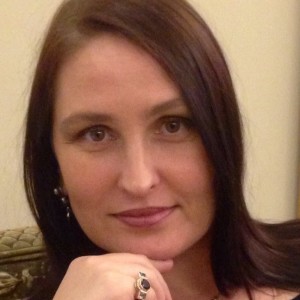 Nadya is a medical doctor with almost 30 years of experience in Remedial massage, Swedish massage, Lymph Drainage massage, Holistic massage, Relaxation massage, Abdominal massage, Anticellulite massage, Honey/Soft tissue massage, Cupping Therapy, Infant massage and Pregnancy massage.
When Nadya was a student of a medical school in Russia in 1988, she acquired an interest in alternative therapies, as she saw the futureof medicine in combining the knowledge of Traditional Western medicine with the wisdom of the Eastern philosophies and medicine. She realised that it would allow to get to the root of physical problems and release them permanently, thus bringing the person to a more harmonious and balanced state.
She started her career as a nurse in a Department of Acupuncture Therapy-one of the first branches of alternative
medicine in a public Chuvash Republic hospital, which later grew into a Center of Alternative Medicine. She learnt
Traditional Swedish massage as a part of her Medical School curriculum.
Shortly after that Nadya opened her private practice. Her first client was a 1-year old boy with cystic fibrosis and some
developmental problems. After 10 sessions of massage his parents were genuinely impressed, as the boy showed an incredible
progress in his developmental and language abilities (started walking and talking). His whole family who witnessed such
an inspiring healing, became Nadya's loyal clients and started recommending her to others, saying that she had "magical hands".
At that point in her life Nadya felt it was her true calling to continue moving on that journey.
Over the years she kept gaining knowledge and experience in various types of massage and alternative therapies.
Nadya has recently acquired certification in Theta Healing, Reiki and Kinesiology(Three-In-One Concepts, RESET technique) and
now offers powerful and transformational sessions using a combination of multiple techniques.
"In 1998 I learned about SudJoku therapy as an alternative treatment for myself and others, which involves quickly and efficiently using
hands and feet to relieve pain and heal the body. From the first moment of my acquaintance with this method, I understood its power.
I  finished 4 levels of certification and started using it on its own, as well and actively combining it with massage sessions.
While I was still living in Russia I used SuJoku as an acupuncture method to treat psychosomatic diseases and depression. However, since
people did not like painful sensations of the acupuncture, I started looking for alternative pain-free methods of treating, which I found in
Kinesiology and Theta Healing.
Several months before coming to Australia I was diagnosed with cancer. One of my relatives, who was a Reiki Master, offered to initiate
me into Reiki.  After I experienced Reiki energy at the time of recovering from the operation, I shortly started using this wonderful
energy for my family members.   I am now using it on its own and in combination with massage, especially while working on chakra
balancing."
Nadya is currently living in Perth, Western Australia and is available for one-on-one, group and Skype sessions.
For more information, see
www.facebook.com/WhiteLightHope
nadyasemenova@hotmail.com
+61 449024293