---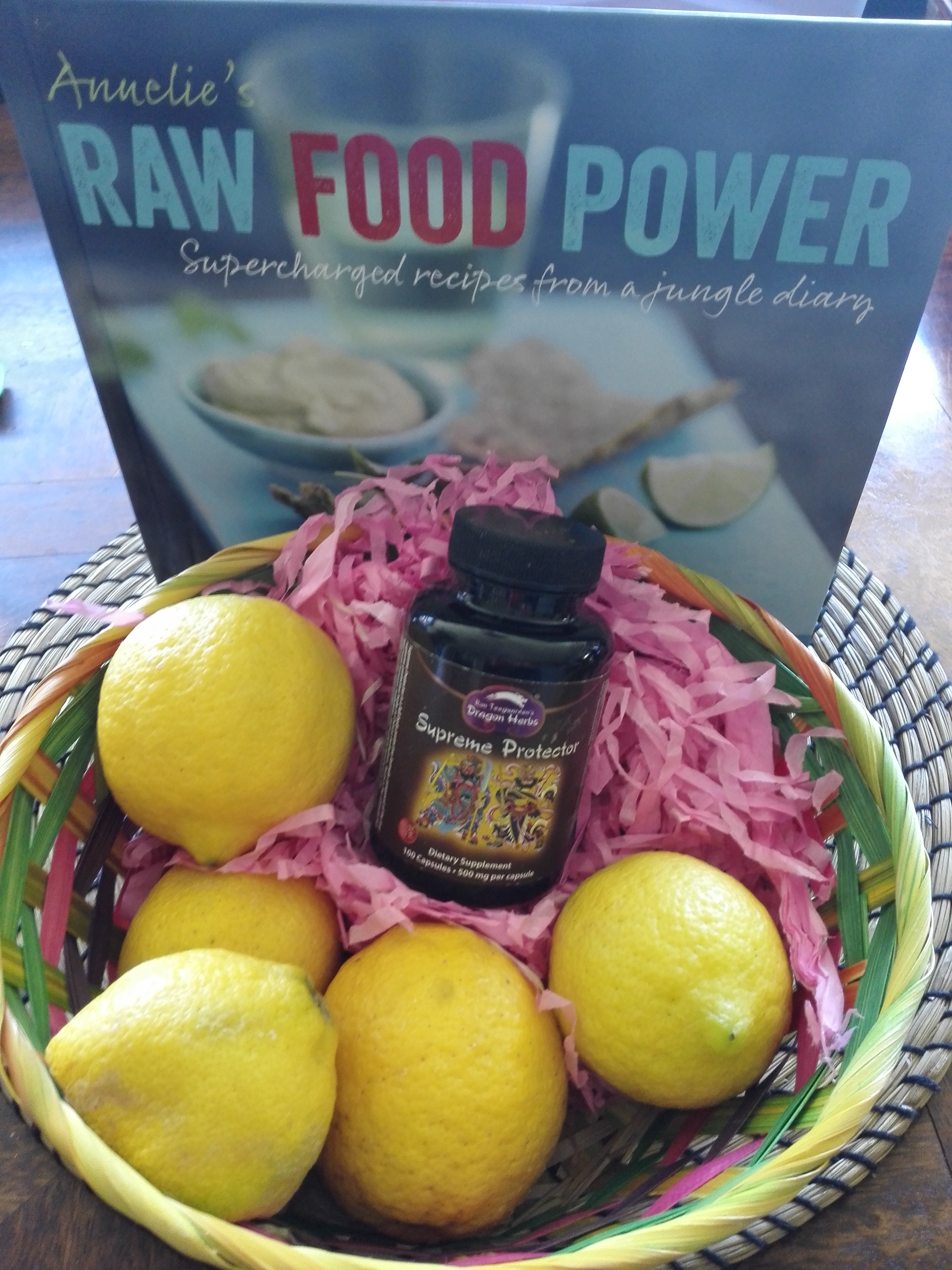 Birthing and Raising Healthy Kids / Healing Naturally / Wholistic Nutrition
According to the naturopath, herbalist, author of the two of my favourite books  "Annelie's Raw Food Power" and "Kids Go Green", Annelie Whitfield
"(Medicinal) mushrooms are extremely rich in immune-enhancing polysaccharided(simple plant sugars) which science has proven to be one of the reasons why our immune system responds so well to certain plants and nutrient-rich foods. I am a big fan of reishi and chagaushrooms, but any mushroom blends are highly beneficial."
"Used over the course of a couple of months, medicinal mushrooms may also have a potential to calm an emotional and highly spirited child. In my opinion medicinal mushrooms are future foods and are one of the most important, welk-researched and preventative medicines of today."
After recently listening to the lectures by the leading experts in the field of superfoods, Ron Teeguarden and David Wolfe, I finally decided to give it a go and ordered a blend from IHerbs called "Supreme Protector" by Ron Teeguarden's Dragon Herbs.
After putting a capsule into the family's smoothy every day for 3 months, I have noticed a significant improvement in children's immunity, ability to fight infections quicker and ability to adapt. We travelled overseas for 3 months with zero illnesses, which had never happened before.
So, if you are like me, looking for a solution to an ongoing immunity/ health related issue, would highly recommend to look into it. Ron Teeguarden has got an online infoline open 6 days a week for anyone wanting to find out more about it and needing help to find the right product to match your needs.
David Wolfe is also really good at presenting information on the subject in an easy to understand manner.
Best of healing and health,
Marina