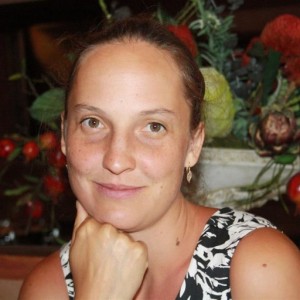 Shortly after graduating from the Bachelor of Commerce and Finance program at the University of Toronto, Canada Marina discovered her passion for natural therapies.
In 2006 an opportunity took her all the way to Australia, where she spent the following 10 years on an amazing journey, researching the subject of alternative healing modalities, undertaking various courses and applying them to herself, her family and friends with a lot of positive results.
As Marina was not finding answers for a lot of her own and her kids physical and emotional issues in any of the existing modalities, she ended up putting elements of various techniques and modalities to create her own modality, which focuses on identifying and liquidating various subconscious limiting believes and fears that get accumulated starting at conception at various stages of our life and become the root causes of various physical and emotional dis-eases.
Some of the areas where Marina was able to get consistent long-lasting results were:
chronic stress
chronic pain
lack of motivation
finance/money related fears and insecurities
ow immunity and chronic bronchites
asthma
problems with focus and concentration
chronic stress in adults and children
attachment problems
separation anxiety
depression
sleep/nightmares and nighttime anxiety,
colic in infants
chronic muscle tension
low energy levels
conception difficulties
Marina currently offers individual and couple consults, as well as group programs, where she teaches how to apply
the Training the Mind for Happiness concepts that worked so well for herself and her family which includes a combination of:
Holistic Counselling and Mind-Body Medicine,
Kinesiology (Three-in-One Concepts),
Aromatherapy,
Living Flower Essences,
Multidimensional Medicine,
Chakra Sounds,
Healing Sounds,
Transurfing of Reality,
Mindful Meditation