---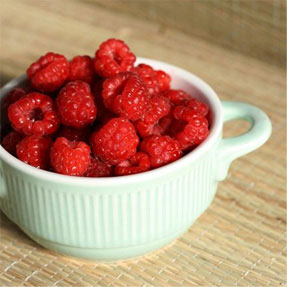 Birthing and Raising Healthy Kids / Finding Inner Harmony / Healing Naturally / Wholistic Nutrition
"How can I strengthen my kids' immune system?"
is probably one of the most commonly asked questions among parents all over the world,
especially during cold seasons.
I personally had tried dozens of remedies in an effort to prevent my kids from getting nasty
lung infections every month or so until I found a solution.
Back then I would literally break in cold sweat every time I heard them coughing, as I knew
it was never going to be just a cough. I felt absolutely paralised by the thought that I would
have to go through those scary nights of non-stop coughing and heavy breathing over and
over again, feeling there was absolutely nothing I could do…
I took my kids to see homeopaths, naturopaths, osteopaths and a few other mainstream and
alternative health professional, but although it definitely helped to reduce the frequency of it
happening, it was still happening way too often. And my own immune system was getting
weaker and weaker from all of the stress associated with it.
I was literally desperate at that point, as the whole world evolved around my kids NOT
getting sick.
It was a family friend who pointed out that what I really needed to work on was that FEAR
of them getting sick. And finally I did.
As soon as I realised it and opened up to it, the right tools appeared. I used a couple of really
simple tools of releasing emotional blockages and fears, and results absolutely blew my mind.
Within hours I realised it was all in my head, and very shortly I knew those scary nights were
not going to happen again, as I felt I really got to the bottom of it.
One thing is someone simply saying that our kids' emotions and health (especially, until the
age of 7) reflect our own believes and fears.
It is absolutely different actually experiencing profound improvements in kids's physical
and emotional health shortly after releasing some of your own fears and emotional blockages.
No words can describe the experience of simply not having that huge FEAR there anymore.
So, if you also find yourself in a similar situation:
when you have been doing all the right things in terms of your kids' nutrition,
using a wide variety of supplements and natural remedies to improve your kids immunity,
but still have not been able to reach the desirable results, maybe it's time to look into the
emotional side of things.
 I personally find a book by Lise Bourbea "Your Body is Telling You: Love Yourself" extremely halpful, when it comes to looking for an emotional cause of an illness/pain in a certain part of a physical body. She has got a much longer description of potential emotional causes of over 200 diseases than Louise Hay, with whom more people are probably familiar.
I use this information during my consults to identify and eliminate potential fears, negative thinking patterns and other limiting believes that tend to take our bodies out of balance. For more information, check My Sessions page.
____________________________________________________________________________
So, now back to the

5 Ways of Boosting Your Kids' Immune System.
Step 1: One of the easiest ways of strengthening immune system AND releasing emotional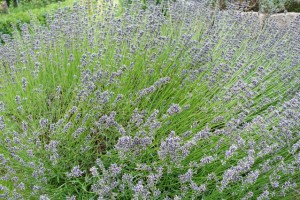 blockages is to use Essential Oils.
Essential oils have been used anciently and throughout history for health benefits. They are well-known for addressing the problem (including its emotional cause) instead of simply
masking the symptoms(as a lot of medications do).
When you are choosing an essential oil, remember that good quality oils vary significantly in price, as some of them require 100s of kilograms of plant material to produce only a tiny bottle of oil.
I personally use Doterra Certified Pure Therapeuitc Grade(CPTG) Essential oils, as I
really admire Doterra's commitment of being environmentally friendly, supporting small rural
communities around the world, and growing their plants where they naturally occur in the world.
You can find out more about it HERE>>>
CPTG oils are the purest oils you can find in the world. Every batch undergoes multiple third
party tests for purity. And because they are so pure, only 1-2 drops are needed in most cases.
For my family I use the following Doterra oils combination to address the immunity/virus/infection issues:
Lemon Essential oil(Antiseptic, Antioxidant, antibacterial, mucolytic)
On-Guard(Immunity) Blend

has  Wild Orange, Clove Bud, Cinnamon Bark, Eucalyptus Leaf and Rosemary Leaf essentials oils)

Tea Tree(Melaleuca) Essential Oil(antiseptic, antibacterial, antifungul, anti-parasitic, antivira, decongestant)
Oregano Essential Oil(antibacterial, antiviral immunostimulant, anti-parasitic, antifungal).
One way of using them is to put 1 drop of each (or 2 drops of each if you are using any two
of the above) in a diffuser and have it running throughout the night.
The second way is to dissolve 1 drop of each in a carrier oil of choice and to massage into the
soles of the feet, chest and along the spine 1-3 times a day.
N.B.Please, check the dosages carefully, as different dosages are used for adults,
children and babies
If you don't already have an account, you can order the oils HERE>>>>>
Step 2: It is absolutely vital to ensure your child is consuming adequate amounts of Vitamin C
every day. Provide them with a supplement, if necessary. Vitamin C is a water-soluble vitamin,
which means that it can not be stored inside of our bodies and needs to be replenished on a daily
basis. Vitamin C is also closely-related to the absorption of iron.
Some of the highest sources of Vitamin C are: papaya, bell peppers, broccoli, brussel
sprouts, strawberries, pineapple, oranges, kiwifruit, leafy greens and fresh herbs,
such as cilantro, thyme, basil and parsley(Global Healing Centre)
Step 3:  If possible, exclude pasterised cow's milk for the duration of the illness, as there is
a significant body of research, indicating that cow's milk sensitivity can lead to mucous
accumulating in our bodies.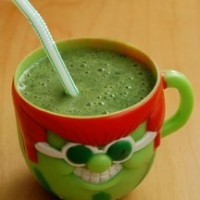 Step4:  Provide your child with a green juice/smoothy first thing in the morning. This one by Annelie Whitfield (author of the "Raw Food Power" and "Kids Go Green") is one of my favourite recipes, as even the fussiest eaters tend to like it.
Step 5: As I mentioned earlier, if you've tried all of the above and still not getting the healing you want, maybe you need to look into some of your own emotional blockages that your child is reflecting. Some of the professionals who might be able to help you are 3-in-1 concepts
kinesiologists, NLP specialists and osteopaths.
I also offer sessions myself, where I teach people how to use the tools that I personally used to heal my family.
I currently have a $50 special for all of my 2-hour one-on-one(Perth) and skype sessions ($150 value)
until the end of August. Email me if you would like more info and to book your session today.
That's it for today. I hope I didn't overwhelm you with information and provided some valuable
advice. Feel free to email me if you have any questions about any of the above:
Marina@WellnessPuzzles.com
Good luck with finding the answers you are looking for.
Best of healing and health,
Marina