---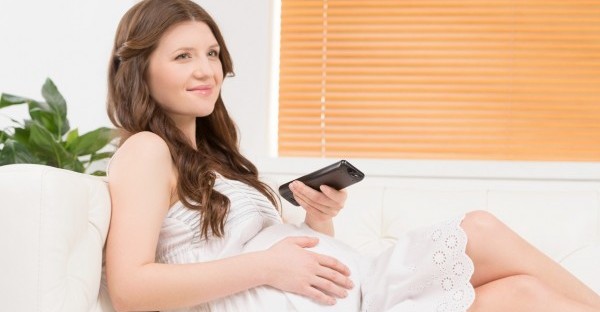 Top 10 Tips of How to Prepare for the Gentle Pregnancy and Birth
From day one, the most important thing you can do for yourself and your baby is to read about as many 
happy gentle births
, as you can, and to watch as many
beautiful birth
s, as you can (see
Resources
 section of my web-site for useful links and recommended books to read).
And the earlier you start, the better. Because as soon as we announce that we expect a baby, people tend to share all sorts of things, and not all of it is pretty. So, whichever birth you see the first, and whichever stories you hear first, it might have a major impact on how your birth and pregnancy goes.
There are so many beautiful birth stories out there and so many inspiring women who shared their birth stories!
It's very hard to find those though amongst all the birth prep books, that teach you nothing else but the routine hospital procedures. It is important, but it does very little for preparing you for the actual birth.
Well, let me tell you – from personal experience, you do need to know a little bit about all of the routine hospital procedure just in case, but most likely you will not be in a position to discuss them while giving birth.
Much better option would be to learn them together with your partner, discuss all the pros and cons and then discuss the main choices you would be willing to make, if required.
As mentioned earlier the Well-Adjusted Babies book is fantastic in helping couples make informed decisions about everything that has to do with pregnancy, birth, post-birth period, nutrition, holistic parenting, developmental milestones etc.
Below have listed some of my favourite authors who have written about Natural Birth approach. These materials can be used regardless of whether you plan a hospital birth, birth at the Family Birthing Centre or a homebirth.

____________________________________________________________________________________________________
1) Elena Tonetti-Vladimirova
    – Articles 
    – Birth into Being workshop. 
This one is one of the most fantastic birth preparation programs I have seen. Well, in fact it does none of the birth preparation hospitals do, but instead, it teaches you how the way WE were born affects our entire life and the way our children will be born. So, by performing various exercises participants of the course experience some of the deepest emotional releases and let go of things that might have been affecting them on the deepest subconscious level during their entire life.
During the pregnancy and birth all of our unreleased emotions and traumas affect the way we give birth. So, letting them go before the due date comes is a pretty good idea.
We both had the most profound experience on that program. What Elena and her other teachers do, is probably one of the most powerful emotional release techniques I have experienced. And I am convinced I would have never had the births I did without her workshop.
It is usually run as a 2-day course. For a schedule and world-wide location you can check HERE.
– Elena's web-site also has a link to two amazing movies that can be either downloaded or ordered online: Birth into Being and Birth As We Know It. Both are highly recommended for expecting coupleS or even couples just starting to think about having kids.
I would certainly show them to my daughters when they reached teens years, so that from the very beginning they see giving birth as a powerful, beautiful and transformational process, and not traumatic, shocking and bloody experience,  as they tend to show way too early in schools these days…
___________________________________________________________________________________________________
2) Orgasmic Birth movie:The Best Kept Secret
An award-winning documentary revealing the emotional, spiritual, and physical heights attainable through birth. Witness the intimate experiences of 11 women and partners. "Watch this film and get in on the world's best-kept secret: labor and birth can be pleasurable- even ecstatic. Pleasurable birth creates a positive foundation for a lifetime." Christiane Northrup, MD, bestselling author.
_________________________________________________________________________________________________
3) Ina May Gaskin 
For me personally her "Guide to Childbirth" book played a major role in my perception of birthing process. Very inspiring.
From Publishers Weekly
Founding member and former president of the Midwives Alliance of North America and author of Spiritual Midwivery, Gaskin offers encouragement and practical advice in her upbeat and informative book on natural childbirth. Since the mid-1970s, Gaskin and the midwives in her practice on a Summertown, Tenn., commune known as "The Farm," have attended over 2,200 natural births. Gaskin, who learned the rudiments of her gentle birthing technique from the Mayans in Guatemala, has helped bring attention to the method's remarkably low rate of morbidity and medical intervention. Couples considering natural childbirth will get inspirational coaxing from more than a dozen first-person narratives shared by the author's clients. Gaskin decries what she sees as Western medicine's focus on pain during birth, arguing that natural birthing can not only be euphoric and blissful but also orgasmic (a survey of 150 natural birthing women "found thirty-two who reported experiencing at least one orgasmic birth"). The second half of Gaskin's book deals with the practical side of natural birthing, including how to avoid standard medical interventions such as epidurals, episiotomies and even prenatal amniocentesis that may be unnecessary, even dangerous, to mother or child. While this may not be the definitive guide to natural childbirth, it is a comfortable and supportive read for women who want to trust their bodies to do what comes naturally.
Copyright 2003 Reed Business Information, Inc.
From Booklist
Using history as her guide, nationally recognized midwife Gaskin explores what she hopes will be a renaissance in natural childbirth, something that she's been advocating since the mid-1970s. By focusing on how women of ancient civilizations and other modern peoples give birth, Gaskin puts our own hypersensitivities in perspective, uncovering a beautiful, sometimes orgasmic experience rather than a dreadful, painful one. Sure, pain is part of childbirth, but preparing for the pain in a realistic rather than sentimental way–whether giving birth at home or in a hospital–can be the key to a woman's ability to deal with it naturally. Within the pages of personal anecdotes, some touching, some startling, from Gaskin's patients and colleagues, every woman is sure to find something to relate to, whether or not she chooses to have a medicine-free labor. The helpful back matter features a glossary, a detailed resource list including advocacy groups and Web sites, and a bibliography that includes periodicals, rounding out an extremely comprehensive and up-to-date guide on the topic. Mary Frances Wilkens
Copyright © American Library Association. All rights reserved
_____________________________________________________________________________________________
4) Michel Odent: 
"MD, has been influencing the history of childbirth and health research for several decades. As a practitioner he developed the maternity unit at Pithiviers Hospital in France (1962–1985). With six midwives, he was in charge of about one thousand births a year and achieved excellent statistics with low rates of intervention. Odent is familiarly known as the obstetrician who introduced the concept of birthing pools and home-like birthing rooms. He later founded the Primal Health Research Center in England.
His approach has been featured in eminent medical journals such as The Lancet and in TV documentaries such as the BBC film Birth Reborn. After his hospital career he practiced homebirths."
(from www.midwiferytoday.com)
_______________________________________________________________________________________
5) Grantly Dick-Read
About the Author
"Grantly Dick-Read (1890-1959) studied at Cambridge and at the London Hospital. The publication of Childbirth without Fear caused widespread controversy but, encouraged by many women who had given birth using the 'Dick-Read method', he dedicated his life to promoting natural childbirth."(Amazon.com)
"In an age where birth has often been overtaken by obstetrics, Dr Dick-Read's philosophy is still as fresh and relevant as it was when he originally wrote this book. He unpicks every possible root cause of western woman's fear and anxiety in pregnancy, childbirth and breastfeeding and does so with overwhelming heart and empathy. Essential reading for all parents-to-be, childbirth educators, midwives and obstetricians!"(Amazon.com)
 _________________________________________________________________
 6)Pam England
Birthing from Within
"Here is a holistic approach to childbirth that examines this profound rite-of-passage not as a medical event but as an act of self-discovery. Exercises and activities such as journal writing, meditation, and painting will help mothers analyze their thoughts and face their fears during pregnancy. For use during birth, the book offers proven techniques for coping with labor pain without drugs, a discussion of the doctor or midwife's role, and a look at the father's responsibilities. Childbirth education should also include what to expect after the baby is born. Here are baby basics, such as how to bathe a newborn, how to get the little one to sleep, and tips for getting nursing off to a good start. Pregnancy, birth, and postpartum is a process of continuous learning and adjustment; Birthing From Within provides the necessary support and education to make each phase of birthing a rewarding experience."
_____________________________________________________________
Finally, when you know and can vizualise the birth you want, you need to say to yourself : "Everything will be the way I want-the most gentle and easy way" and after that, just sort of let it go and let your body do the work that it knows how to do best.It may or may not make sense, but you have to intend for it to happen, but not be attached to it. In other words, pretend to yourself deep inside that it doesn't really matter how it all goes, but at the same time even deeper inside keep intending for it to happen the way you want. Hard, ey? See if you can practice it in other areas of your life. It might make it a bit easier and clear. It does always work, but it's extremely hard to explain, until you actually experience it.
_______________________________________________________________________________
Discussion and Sharing: Maybe there are other Resources that you found particularly useful for pregnancy and birth preparation? Please, include a short description and a link, where more information can be found.